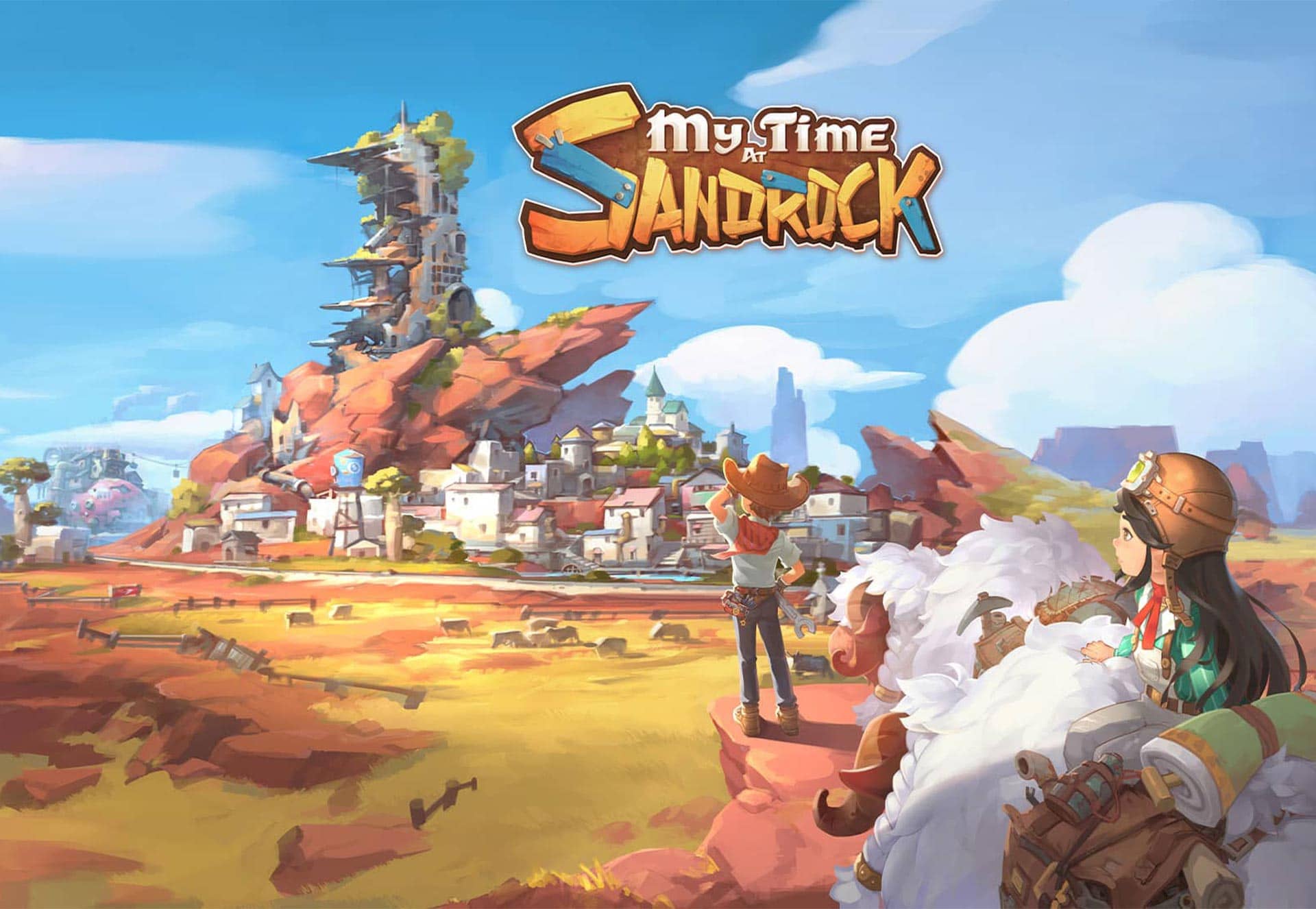 Take the role of a fledgling Builder to Sandrock. It's up to you and your trusty toolset to gather resources, construct machines, and fix up your workshop into a well-oiled production machine, and save the town from the jaws of economics ruin, as well as a few other unexpected complications.

"My Time at Portia was great, still playing, I am very excited for "My Time at Sandrock"
Can't wait until Early Access!!! Keep up the wonderful work!"

"Never backed anything before, but i love My Time at Portia so much I had to!!!"

''My Time at Portia was great and i guess Sandrock is going to Rock!!!''

"I'm super excited for Sandrock"
I finally got to pledge! I made a Kickstarter for this!!! I can't wait for all the new cosplays for me to make! I already cosplayed as so many of the girls from Portia so I'm super Excited for Sandrock.

"Very much looking forward to meet the rest of the citizens of Sandrock"
I am so excited to doing beta for My Time at Sandrock. I found My Time at Portia" about 3 months into Early Access and I wished I had more of a chance to put more feedback. I can't wait to see what we have in store!!! Very much looking forward to meet the rest of the citizens of Sandrock
Just like My Time at Portia, the game takes place in a wholesome post-apocalyptic world; a world where humans have successfully restarted civilization after, long ago, nearly destroying themselves through greed, unbridled technology, and warfare in a period they refer to as the "The Age of Darkness." Current citizens of this world now band together and reject the Old World ideologies as they work to rebuild, but remaking an entire civilization isn't easy…
Press kit